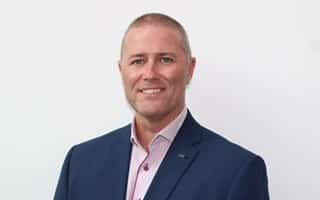 The new chair of the Police Federation of England and Wales says he's looking forward to working with his colleagues on the issues and challenges facing members in Cambridgeshire.
Steve Hartshorn took up his post on 1 April.
He said: "With this role comes the responsibility of standing up for our members and, working alongside the organisation's National Board and National Council, I want us to push for policing.
"It is my genuine belief that collectively we can make our voices heard to secure a better deal for policing on pay."
Steve joined the Met in 1995 before moving to the Force's Firearms Command. The Federation's firearms lead and National Board member, became a Fed rep because he wanted to help colleagues going through a tough time.
"I'm really looking forward to working with our colleagues in England and Wales," he said, "My priority is to continue to build on the important steps we've taken in pushing for improved pay for police officers, as well as improving all their working terms and conditions of service."
He added: "As the new national chair, I'll continue to apply whatever pressure is necessary on the Government. Historically governments have recognised the restrictions placed on police officers and were committed to ensuring they would suffer no detriment in terms of pay and conditions.
"Sadly, that no longer appears to be the case.  That deal has been reneged on, but there is an opportunity now to put that right.
"My door is open to the Government to have these vital discussions, and to have a relationship where there is mutual respect. I want open and honest dialogue where we can ask the difficult questions that our members need to hear the answers to.
"Most importantly, I want to achieve tangible and positive results for police officers in England and Wales."
In July 2021, the Federation withdrew from the Police Remuneration Review Body (PRRB) after recommendations were again disregarded by the Government seeing officers with no pay uplift despite the efforts of officers during the Covid-19 pandemic and the challenges they faced.
Last month, the Federation launched an application for Judicial Review alongside the Chief Police Officers' Staff Association (CPOSA) and the Police Superintendents' Association (PSA) calling for an independent police pay review mechanism.
Steve said: "Our members have suffered a 20 per cent real-terms cut in their pay since 2010 and this will increase further with costs of living increasing substantially. 
"The current pay mechanism is not fit for purpose so we will continue to fight on behalf of police officers in England and Wales. We need independent pay machinery, and we need government to honour in full the recommendations of the pay review body."
Cambridgeshire Police Federation chair Liz Groom said she was looking forward to working with Steve for the good of members.
"We know from our recent pay and morale survey that officer morale is low, that members don't feel valued, and that many are feeling the squeeze during the cost of living crisis," Liz said.
"There are a lot of things in his inbox but I'm really looking forward to working with him on the challenges that affect our members."