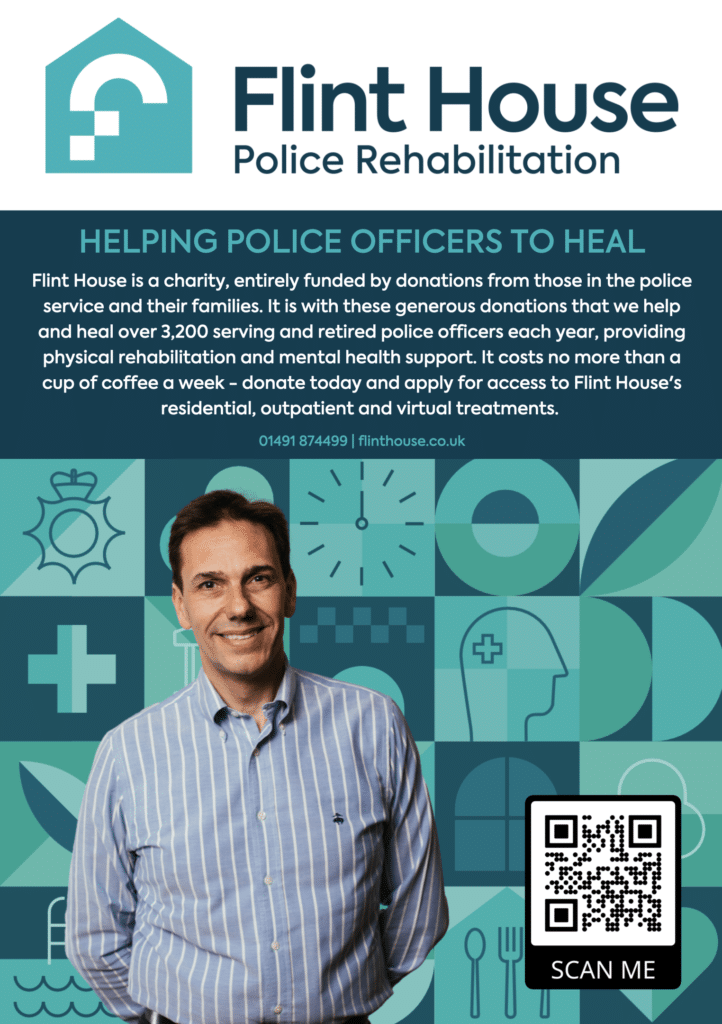 Since August 2018, in response to health pressures on Police personnel, The Police Rehabilitation Centre has now ceased the 12 month wait for treatment for any donating Police personnel who signs up with an existing condition. In response to feedback where some GPs are charging patients to have their forms signed we have now produced a letter for you to give your doctor to use to accompany your application. Flint House is a charity, entirely funded by donations from those in the police service and their families. It is with these generous donations that we help and heal over 2,200 serving and retired police officers each year, providing physical rehabilitation and mental health support. Flint House offers a safe, relaxed environment and everyone is treated with care and respect (no ranks, no hierarchy) by our caring and experienced practitioners. Whether a new recruit or an experienced veteran, there's a good chance you'll need our services at some point. 
Click this link to visit Flint House Police Rehabilitation website.
Find out about flexible offering for physical rehabilitation here.
Find out about Mental health support programme here.