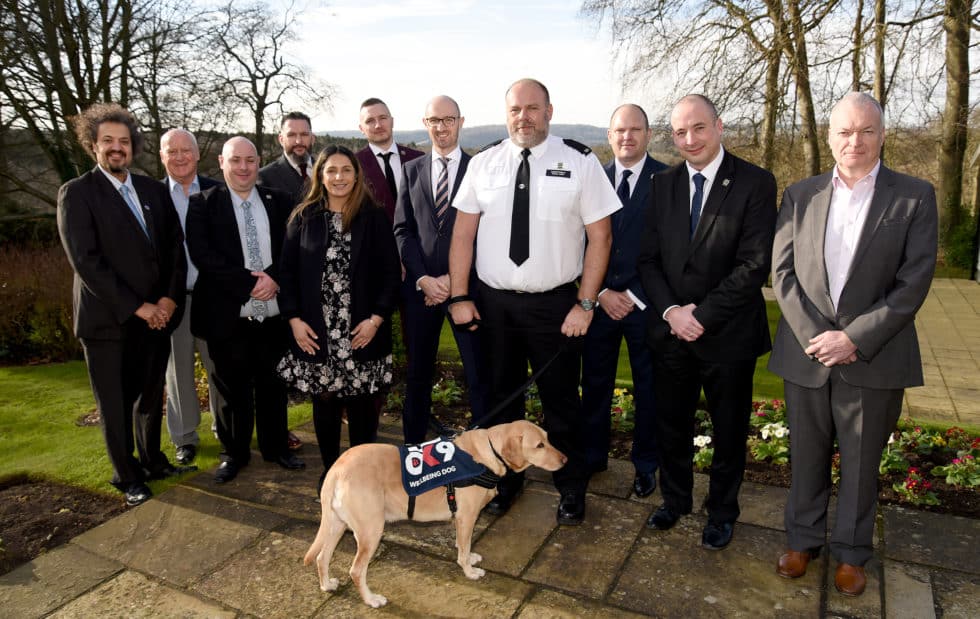 Cambridgeshire's wellbeing dog and her owner have been named among the first ambassadors for Flint House Rehabilitation Centre.
Holly, a seven-year-old Labrador, and PC Paul Roe were asked to take on the role and support those receiving treatment at the centre, as well as the staff who work there.
The ambassadorial roles came after Paul spent time at Flint House several times to receive physio for a dislocated ankle and also for a wellbeing break.
"When I went to Flint House, I asked if I could bring my wellbeing dog for two weeks and they accommodated us both," explained Paul, "They saw what a positive impact Holly had on everyone at the centre and that led them to ask us to be ambassadors."
Holly's ability to help people stems back to when Paul injured his ankle, which led to a severe change in his mental health. Paul was soon after diagnosed with post-traumatic stress disorder (PTSD), which was triggered after he was called to four  train crashes all within 12 months of each other. 
Paul and Holly now visit the centre, which is based in Oxfordshire and aims to help people in the police service recover from mental or physical injuries, for three days every other month.
"I generally do a presentation on mental health, along with the support we can give and having Holly around helps to break down barriers, people start to open up," said Paul.
"If somebody had said to me 10 years ago that I would be doing this and helping people with their mental health with the support of a wellbeing dog, I wouldn't have believed them."
Paul says Flint House provides an "amazing, relaxing environment".
He added: "It's not just those being treated who we support, it's staff too, they love seeing Holly. Sometimes, people just need a cuddle from Holly or to play with her, to help them open up. It's amazing to see."
Earlier last year, Holly underwent training, including an assessment to ensure she is safe to be on Force premises and around staff. Paul is now trained to help officers with their wellbeing and point them in the direction of further help while recognising any potential suicide risks.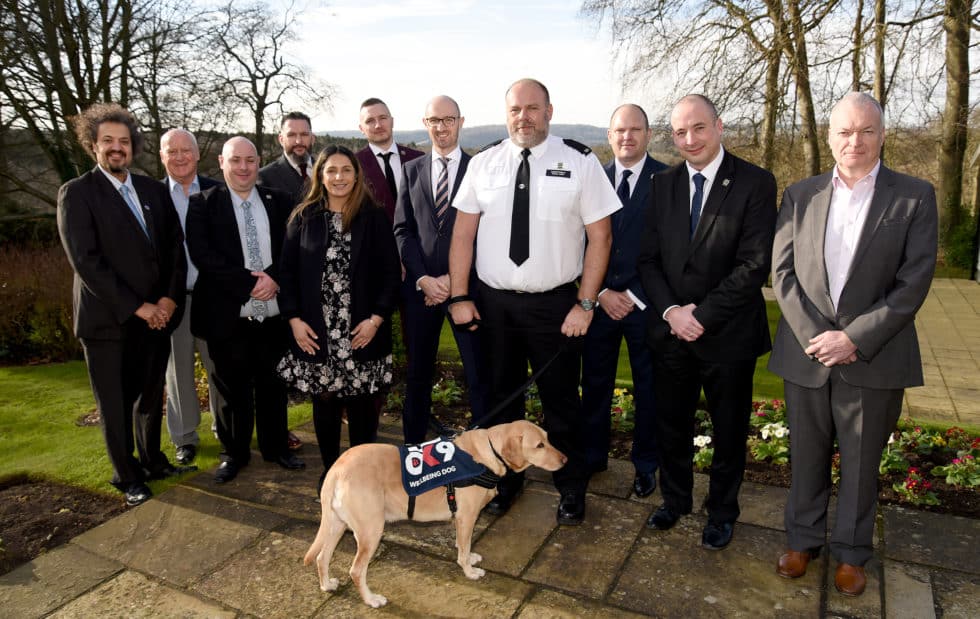 Paul and Holly take centre stage with other Flint House Ambassadors.