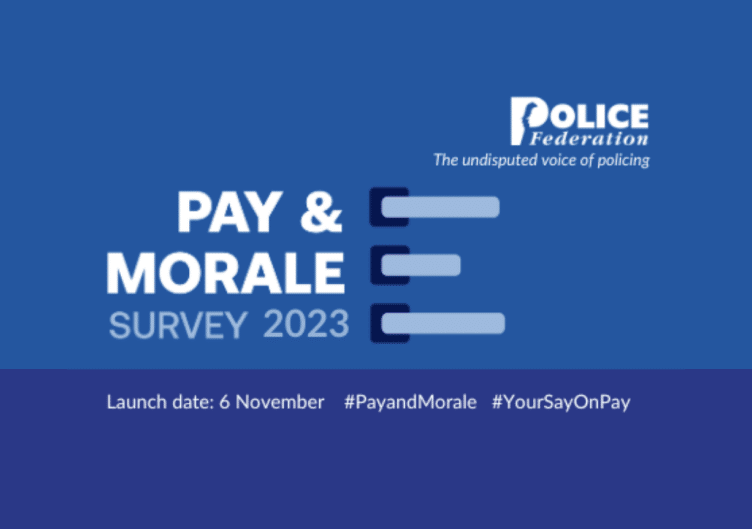 Cambridgeshire Police Federation chair Liz Groom is encouraging members to complete this year's pay and morale survey, which is launched today.
The survey will help the Police Federation of England and Wales (PFEW) to find out the views of frontline officers on a range of key issues.
PFEW will then use the findings to support its ongoing campaigns for fair remuneration for officers and for an independent pay mechanism.
Liz said: "Our annual pay and morale survey is a chance for members to have their say about the issues that are impacting them.
"The data is shared with our chief officers, ministers and other key stakeholders and provides us with crucial evidence from the men and women on the frontline of policing to support our campaigns and work on behalf of members.
"It's important that members make their voices heard and I'd encourage as many as possible to complete the survey.
"The more members who take part the more powerful our voice will be."
The survey is open now and closes on Monday 11 December.
Last year's survey found that nearly one in five members (19 per cent) in Cambridgeshire said they never or almost never had enough money to cover all their essentials.
More than half (57 per cent) said their own morale was low or very low while 84 per cent indicated they had experienced feelings of stress, low mood, anxiety, or other difficulties with their health and wellbeing over the previous 12 months.
Most respondents (93 per cent) said they did not feel respected by the Government, while 73 per cent said that they did not feel valued within the police and 69 per cent said they would not recommend policing as a career.
The survey revealed pay and remuneration remained the major factor driving dissatisfaction among officers with 84 per cent of respondents saying they were dissatisfied or very dissatisfied with their overall remuneration including basic pay and allowances.
Members will be sent full details of how to take part in the survey.