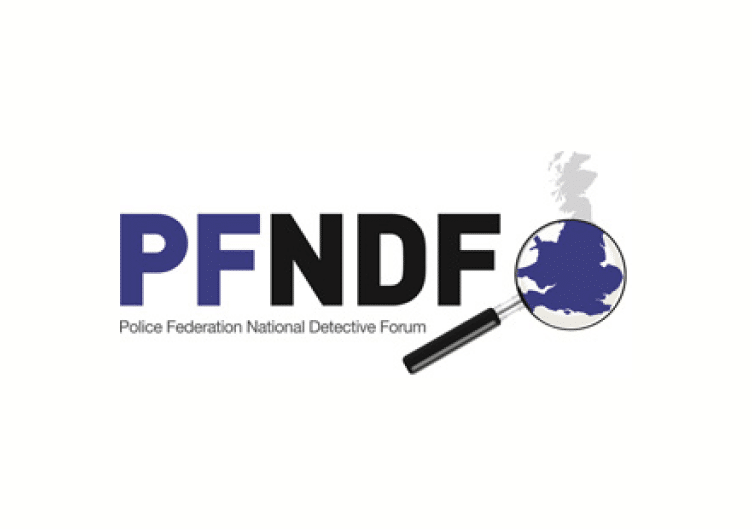 Plans to force police chiefs to offer detective roles to people working in business and industry are fundamentally flawed, according to Cambridgeshire Police Federation detectives lead Stuart Taylor.
Labour said it would make Forces open up direct routes for detectives who would not have to work as beat officers first if it wins power at the next general election.
Under the plans, individuals with experience in business fraud investigation, child protection and other relevant fields would be allowed to join the police as entry-level detectives.
But experienced detectives have rejected the suggestion as a short-term fix to a complex issue which stretches back many years and has left the police service with thousands of unfilled detective roles.
Stuart, who has been a detective for 15 years and has worked on campaigns with the Police Federation National Detectives' Forum, said it was essential for all new recruits to get proper policing experience under their belts.
He said: "This idea is fundamentally flawed because direct entrants from business and industry simply don't have the necessary experience which, having very quickly learned when I joined the police 20 years ago, you need.
"If you don't have that experience you will flounder and suffer and struggle in a detective role because there will be so many things that you've never dealt with.
"You may have fraud and cybercrime qualifications, you may have anti-theft and anti-corruption skills from different areas but the bread-and-butter work of a detective in main office will be dealing with domestics, public order, night-time economy crime, assaults, burglaries and so on.
"The skills you need to deal with that are not transferable from another sector – you can only learn them by being a police officer on the shopfloor day to day."
Stuart said direct-entry schemes put unfair pressure on new recruits who often found themselves dealing with situations with which they have little knowledge or experience.
He said: "It is not fair on them. We are setting them up to fail.
"And what we are finding in terms of a lot of our direct-entry detectives – and we have got some really good people who have come through – is that we have to focus on giving them more time to build up the skills they need on the streets, to build up that background of how to deal with a wider range of issues.
"You're not going to have that knowledge coming in with a good fraud qualification, as welcome as that might be."
Stuart said the shortage of detectives inevitably meant there was also a lack of mentors to support new recruits which also hampered their development.
There are an estimated 7,000 detective vacancies, according to the Police Foundation think tank.
And Stuart suggested any solutions aimed at addressing the crisis should involve a review of the way detectives were remunerated.
He said: "We are one of the few countries that doesn't pay its detectives a higher rate. "I know it's a contentious issue but we are expecting people to maintain their skills and qualifications year in and year out and to take an exam to qualify as a detective without paying them any differently to ***a lot of their uniformed colleagues who do not need to maintain a yearly qualification and a specialist qualification, such as being ABE video interviewed trained to professionally be able to interview children and vulnerable adults or SFI/FIO Specialist Fraud investigation qualifications.***
"Some detectives have two or three qualifications that they have to maintain on top of their day job and that is demanding.
Stuart said forces should be able to access funding from central Government to cover the unsocial hours payments detectives lose when they transfer from response.
And excessive workloads , poor IT systems, pressures of CPS waits and disrupted work/life balance all need to be addressed to make the role more attractive.
"The average hours that officers in CID are working are through the roof compared to what it used to be and when you round it all up it makes it very hard to recruit and retain people into that area," said Stuart.
"I am not saying it is all about money but better reward and recognition would be a way of attracting the right people into the areas they are most needed.
"Because if we don't have people doing the investigations, it then takes away from the frontline and that is like robbing Peter to pay Paul and we have been juggling resources like that for years."