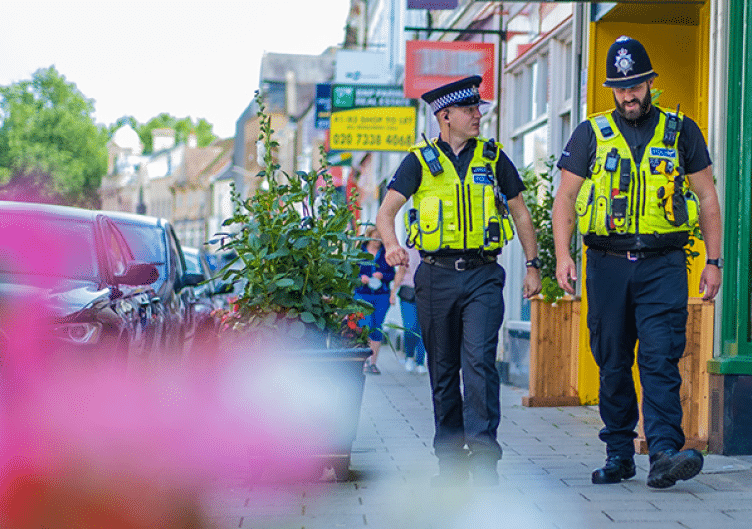 Police officer numbers will reach the highest levels in history when new figures are announced next week, according to policing minister Chris Philp.
Mr Philp told GMB he was confident that records would be broken when the latest data is published on 26 April.
Cambridgeshire Police said it was one of the first forces in the country to meet its target of recruiting new officers under the Police Uplift Programme.
The Government campaign to recruit 20,000 officers nationally was launched in September 2019 when the Force was given a target of finding 206 extra police officers.
It said it had reached the target and now employed 1,756 officers compared to 1,526 when the Police Uplift Programme began.
Speaking ahead of next week's announcement, Mr Philp said: "I am confident it will show that we will have record numbers of police – more police than we have ever had at any point in the history of England and Wales.
"The previous high  point was in March 2010 when there were about 145,000 police officers in England and Wales and I am expectantly confident that when the figures are published next week we will have comfortably exceeded that previous high point."
Cambridgeshire Police Federation chair Liz Groom said: "We welcome the increase in officer numbers and look forward to working alongside the new recruits.
"Officer numbers must now be maintained and that starts with ensuring pay and conditions are improved and the young officers are properly trained and equipped to do their jobs."
Mr Philp refused to speculate on the precise figure expected to be unveiled next week but insisted the number of officers in England and Wales would be "some margin higher, some thousands higher".
The minister blamed previous administrations when confronted with evidence that police numbers went down by more than 20,000 between 2010 and 2017 when, according to the Home Office, there were just 121,929 officers.
He said: "The reason police officer numbers fell in the years immediately after 2010 – and there were spending constraints in other public services as well  – is because the outgoing Labour government left the country essentially bankrupt and George Osborne had to take difficult decisions to put it back in order.
"Since we have managed to get the economy into better shape, we have been able to fund additional police officers to make up for not just those who were unfortunately reduced, but we are going to go beyond that and have more officers than we had in 2010."