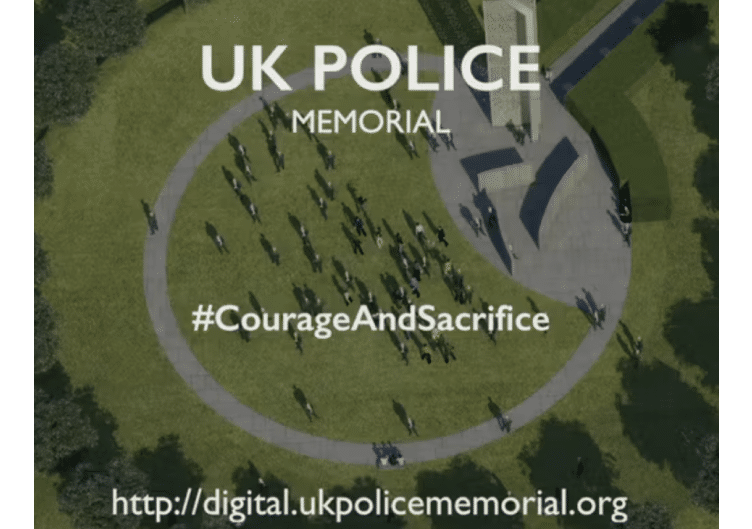 The service and sacrifice of police officers who were killed on duty will be permanently recorded in digital form for future generations.
The UK Police Memorial is pressing ahead with its 'world first' digital remembrance portal that will pay tribute to the 4,500 police officers and staff who have given their lives to policing across the UK.
A spokesperson said: "The digital remembrance programme will tell the personal stories of the people behind the badge who have been killed whilst policing our communities, keeping us safe and defending our freedoms. It will celebrate lives lived. It will remember lives lost."
The online resource will draw on data from the Police Roll of Honour Trust (PRHT), and is being developed with other partners, the College of Policing, Staffordshire University, Accenture and the National Memorial Arboretum.
Speaking at the launch at the Tower of London last month, shadow home secretary Yvette Cooper said: "The memorial plays an important part to ensure that their memories live on."
A national survey of 200,000 people including police officers and staff, families of the fallen, the wider policing families and the public is helping to shape the offer.
The most popular features identified by the survey included the life stories of the fallen, with photographs, oral histories, video tributes and media coverage and the ability to pay tribute to family members, friends and colleagues.
Liz Groom, chair of Cambridgeshire Police Federation, said: "Society owes a debt of thanks to all the brave police officers who tragically lost their lives in the service of their community. We always say, 'they must never be forgotten', and this project will help us keep their memory alive for future generations.
"There's also the ability to add videos and comments, allowing loved ones and colleagues to contribute their own thoughts and memories, which I think is really special."