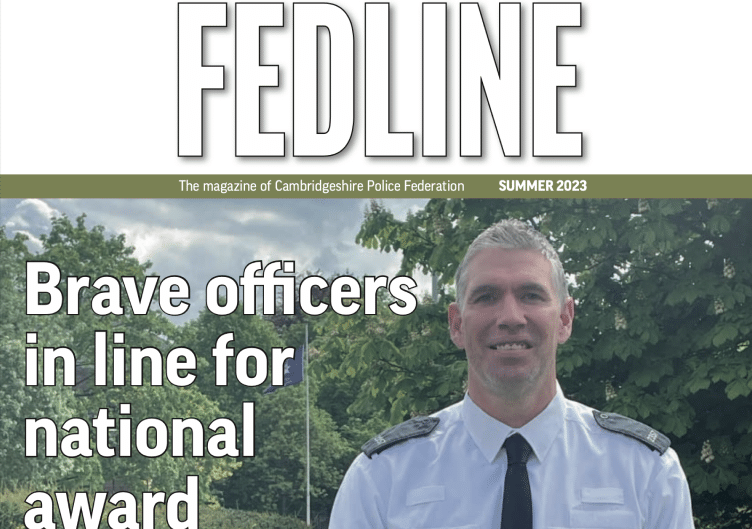 The summer edition of Fedline, the Cambridgeshire Police Federation magazine, is out now.
It's full of news and views from your Federation, including renewed calls from branch chair Liz Groom for fair pay for police officers.
Liz hits back at comments from Home Secretary Suella Braverman that political correctness was hampering police, saying that poor pay and underinvestment had done more than anything to damage policing.
And she adds her voice to growing concern that a new non-degree officer route into policing could hit recruitment and training standards and she praises the impact of Operation Hampshire in reducing violence towards members.
Read the stories of Detective Constables Lily Deacon and Craig Trevor, who are up for a bravery award after saving a woman from a burning car.
Chief Constable Nick Dean talks about his career in policing, the challenges facing Cambridgeshire Police and his work with the Federation.
There's a focus on newly-designed body armour, which has been welcomed by the Federation, and an update on the progress of the Police Covenant.