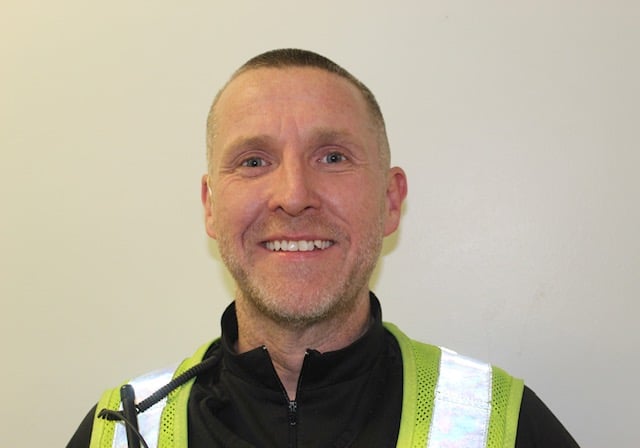 A brave Cambridgeshire PC who intervened in a knife fight while off-duty will be honoured at the national Police Bravery Awards in London next week.
PC Dave Byrne, who has 21 years' service, was cycling to work in February last year when he passed an alleyway and saw a physical altercation between two men.
He heard a member of the public scream that one of the men had a knife and that the other was being stabbed. Despite having no body armour, radio or other personal protective equipment, PC Byrne bravely intervened and took the aggressor to the floor.
The other man managed to get hold of the knife and tried to assault the one PC Byrne was restraining. At this point, PC Byrne pushed him away to prevent further injuries to either man, or the public who were watching and passing. 
PC Byrne continued to detain the man and waited for on duty colleagues to arrive. The injured man got medical attention and the brave officer carried on his journey, completing his late shift as usual.
The fight is thought to have been related to drug dealing but resulted in no further action as the injured man would not engage and the Crown Prosecution Service decided not to continue.
Cambridgeshire Police Federation chair Liz Groom said, "Dave was off-duty with no body armour or back-up and had no hesitation in putting himself in the middle of a very dangerous situation to prevent loss of life. His example shows the very best of policing and he is a credit to the Force."
The Police Bravery Awards are organised by the Police Federation of England and Wales and will take place in London on 14 July. The annual awards honour some of the finest officers in England and Wales who have performed incredible acts of bravery, while on or off duty.
Winners of the eight regional awards will go forward for the overall national award.