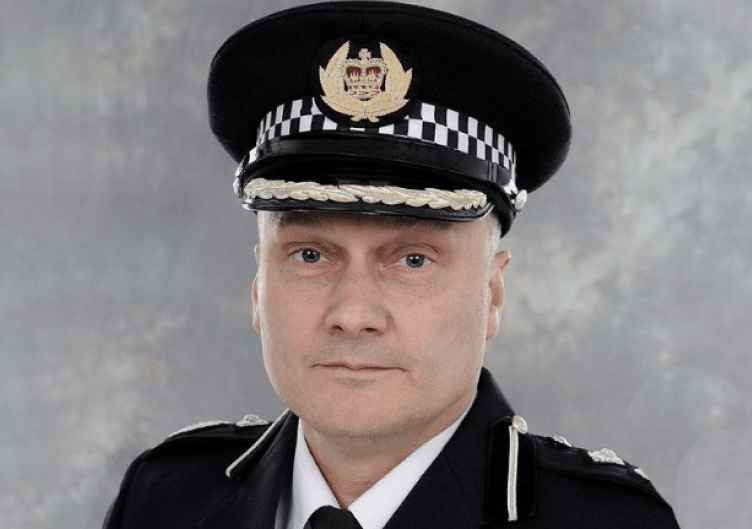 Cambridgeshire Police Federation chair Liz Groom has welcomed a decision by Chief Constable Nick Dean to reconsider his retirement and extend his contract with the Force.
Mr Dean, who has led the Force since September 2018, announced in April that he was standing down in September.
However, he's now confirmed he won't be stepping down, saying he "remains incredibly passionate about policing".
Liz said: "Cambridgeshire Police Federation and I have always had a good working relationship with the Chief and I'm pleased that he's remaining in post.
"He's always been honest, open and fair when working with us and treats everyone in the Force with respect.

"He steered the Force through turbulent times when you think of the pandemic and the impact that had on policing, and I'm sure he will continue to be an inspirational and committed leader.
"We're keen to continue working with him on the key priorities for our members and in creating a strong Force for the people of Cambridgeshire."
Mr Dean first joined Norfolk Constabulary in September 1992, where he served in uniform, the control room, and investigations, and progressed through the ranks to head of CID and then Chief Superintendent.
After being appointed Temporary Assistant Chief Constable in 2013 he took on the role permanently in May 2016 before becoming temporary Deputy Chief Constable in October of that year.
Mr Dean was substantively promoted to DCC in February 2017 before being appointed as Cambridgeshire's Chief Constable in September 2018.
He said: "Announcing my retirement was the hardest decision I have taken and over the past few weeks I have reflected on that decision and realised that now is not the right time for me.
"I love my role; it is an absolute privilege to serve the people of Cambridgeshire and I remain incredibly passionate about policing.
"I therefore formally approached the Police and Crime Commissioner for an extension to my contract which I am grateful that he has accepted."