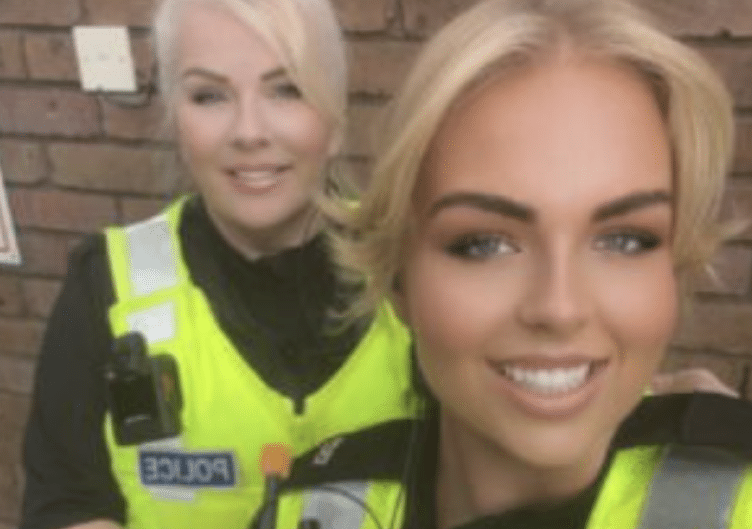 Work is a family affair for police officer Charlie Brett and her mum, Special Constable Jackie Kelly, who both serve with Cambridgeshire Police.
The pair regularly find themselves working together, with 28-year-old Charlie saying Jackie's knowledge and experience 'often proved invaluable'.
"It's great. The team really loves her," said Charlie.
"Older members of staff have so much more life experience and the way they talk to people is very different because of the experience they have.
"And when you are dealing with people who might be going through something that can be potentially life-changing that they've never experienced before, Mum is very good at dealing with that by drawing on her own experiences and that is so valuable.
The pair first worked together as dispatchers for Hertfordshire Police where Charlie also served as a Special Constable.
However, when the family moved to Cambridgeshire, Charlie joined the Force as a full-time PC and shortly after that Jackie decided to sign up as a Special.
"I worked in the Hertfordshire Police control room with Charlie and then I transferred over to become a detention officer," said 57-year-old Jackie, who admitted she was worried her age might be a barrier to becoming a Special but was eventually persuaded by Charlie to sign up in 2019.
"Then when we moved there wasn't a position available at Cambridgeshire Police for a transfer so I got a job with the US Air Force at Alconbury and Molesworth and decided to stick with that.
"I always wanted to join the police and I kept thinking about becoming a Special but I was worried about being too old and in the end, Charlie said 'just do it before it's too late'.
"So, I just thought I'd jump in and give it a go."
Jackie said she and Charlie always kept police work on a professional level rather than a family matter.
"We don't go out together but we invariably end up on the same jobs together which can be quite fun sometimes," she said.
"We always seem to be more like colleagues when we are working together and keep it very professional and luckily, she's never been in a situation where I've felt like I needed to step in as her mum – and she's got far bigger colleagues than me."
Jakie said she is glad she followed Charlie's advice and signed up for the Special Constabulary.
"I have absolutely no regrets. I love it," she added.
"They are very good to us. It's not like it used to be in the old days when people were a bit dismissive of Specials.
"Everyone is very accepting of us and I think all the officers appreciate us being there."