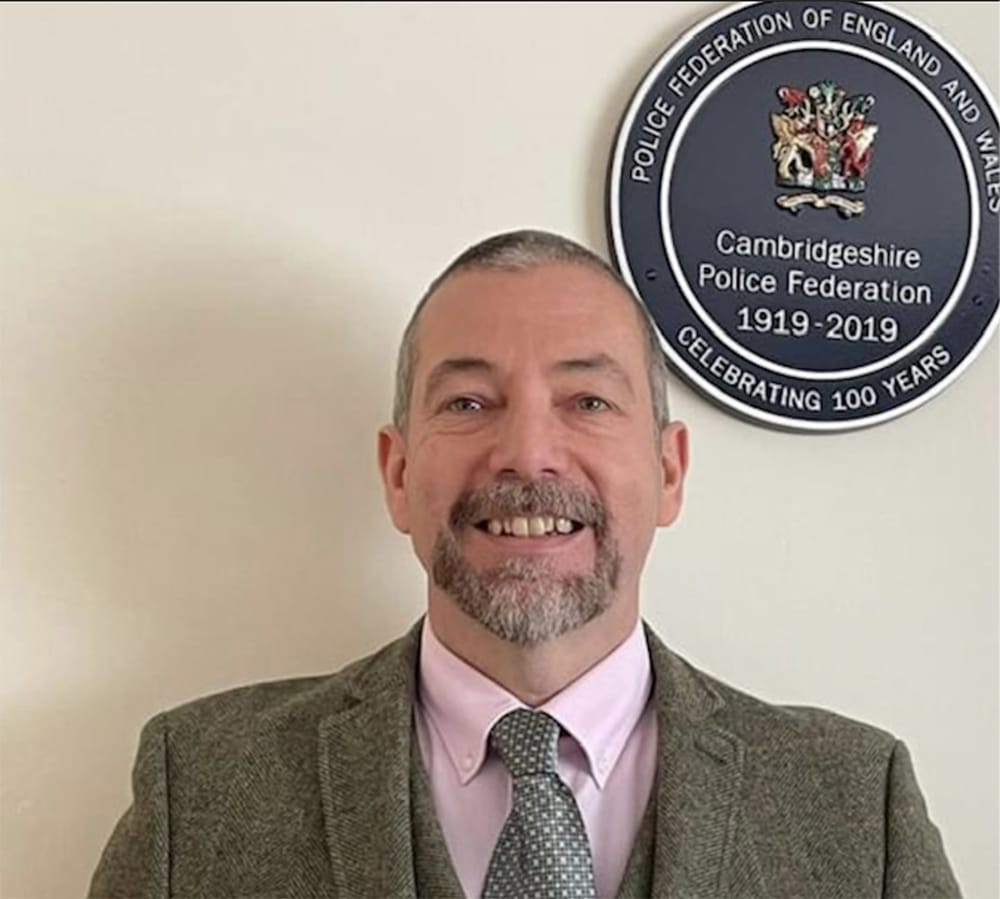 Cambridgeshire Police Federation chair Liz Groom has paid tribute to veteran workplace representative Sergeant Jon Capes on his retirement.
Jon was a Fed rep for 17 years and served as full-time branch treasurer for the last two.
He was a trainer, public order sergeant instructor and tactical adviser (TA) for the Force for many years.
Liz said: "Everyone at Cambridgeshire Police Federation would like to thank Jon for the amazing work he had done for the branch over the last 17 years and wish him a very happy retirement.
"He was an excellent Fed rep and then went on to serve as branch treasurer and he will be missed by everyone in the office and by members too."
Derbyshire Police Federation chair Tony Wetton reacted to the news of Jon's retirement on social media.
He tweeted: "Top man, Jon!  All the best for a long, happy retirement!"