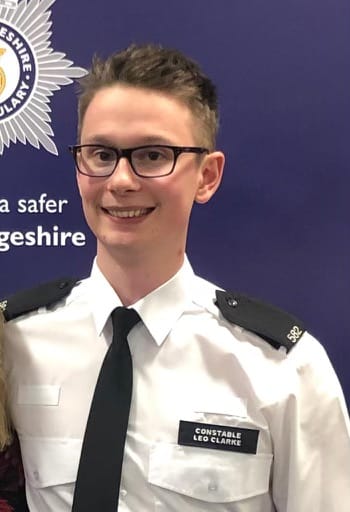 A new podcast featuring the story of Cambridgeshire Police bravery award nominee PC Leo Clarke is out now.
Leo, who was shortlisted in the 2021 awards, was attacked after responding to an emergency call and ended up in hospital for almost a week after suffering a bleed to the brain.
He is now back on duty and keeping the people of Cambridgeshire safe.
In the first podcast of the latest series of Cambs Cops – Our Stories, he speaks honestly and openly about the severity of his injuries and the his road to recovery.