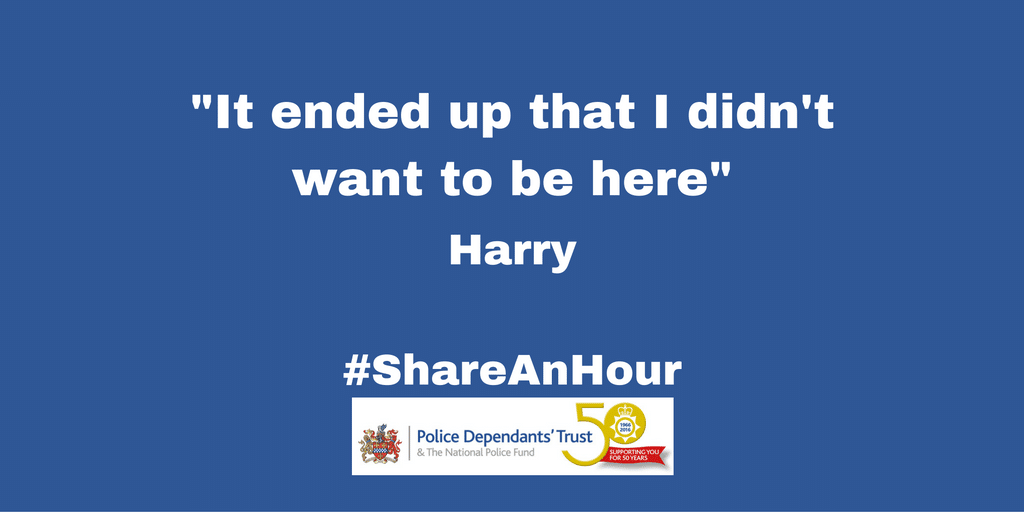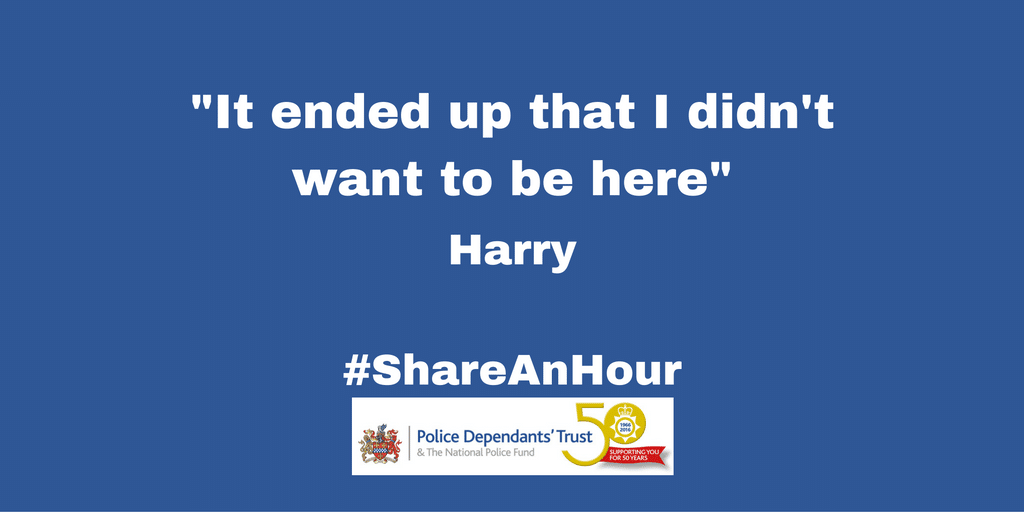 During August, we're asking you to donate one hour's pay to mark the sacrifice made by Sergeant Christopher Head and Constables David Wombwell and Geoffrey Fox – the three officers whose murders led to the formation of the Trust – and to raise money to support colleagues who find themselves in life-changing situations.
In the mid-90s Harry*, who was in his twenties, was travelling in a police vehicle when it was involved in a collision. The crash left Harry with a spinal injury and he spent a year and a half on restricted duties. With no shortage of determination on his part, he worked his way back to health and fitness and was able to return to full duties.
Five or six years ago Harry began to experience further problems with his back. He was spending considerable time in pain and despite receiving physiotherapy, the problems continued. Along with the physical issues he was suffering, Harry was also emotionally drained.
He worked long hours in a specialist role dealing with distressing cases. Call-outs, late nights, early mornings and 18-hour days were taking their toll.
"I didn't think my back and my mental health were connected or were affecting each other in any way. I had ways of coping."
Harry's doctor suggested he took some time off but his workload and pending court cases meant he felt unable to.
"I didn't want to let people down. I don't have that 'sod it' attitude like some, but I just didn't know how it was all going to work out. You give 110% through your career and I know, on reflection, the work I put in wasn't human really."
In the end, the decision was taken out of Harry's hands and he ended up on long-term sick leave, before finally being medically retired.
"I wanted to come away from the role I was doing but because of my back injury I couldn't do the full duties required. I had got into the force at a young age – just two years after leaving school – so it was all I had ever known. I'm sad that it got to the point where I just wanted the retirement process over with; I certainly hadn't felt like that previously."
Harry was put onto half pay and began to struggle with his bills and mortgage. Mentally, he was also finding things difficult ("I'll be honest, it ended up that I didn't want to be here"). It was via his force's welfare support he was put in touch with the Trust who talked him through the support available and provided him with financial assistance while he was on half pay.
"I felt that I probably wouldn't get anything because I didn't understand how it [the Trust] worked. I was massively relieved there was someone there to give that sort of help. Like most people, we lived to our means. We had a bit of money saved but that soon went."
Harry is still receiving treatment for his back and, having recently been diagnosed with PTSD, is getting the mental health support he needs. So how does he feel about the future?
"I feel a sense of relief and much less pressure than I have felt in the past. I feel more positive about the future and I'm looking at the sort of work I can do longer term. The help I had from the Trust was overwhelming and I feel so grateful. People shouldn't feel reluctant about asking for help; without it I don't know where I would be."
Can you Share An Hour to enable us to help more people like Harry? You can make your donation on our dedicated campaign page.
*not the officer's real name