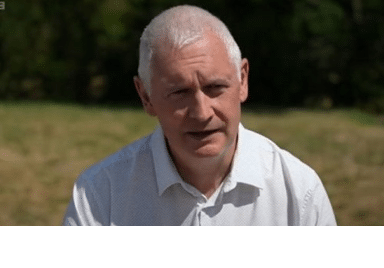 Cambridgeshire Police Federation has congratulated Elizabeth Medal campaigners after veterans' affairs minister Johnny Mercer vowed to support their bid in Parliament.
Branch chair Liz Groon welcomed the latest development which came as the issue was debated by MPs in Westminster Hall.
She said: "We are so pleased that this campaign is now being taken seriously in Westminster and it sounds like some influential figures are now getting involved.
"The idea of a posthumous honour for fallen officers has great resonance among the policing family and we are closely following the campaign's progress.
"We welcome the fact that it was debated in Westminster and that it has the backing of MPs from all parties."
Mr Mercer told MPs the issue was now a priority for the Government and vowed to press for a positive outcome.
He said: "I will take this forward and hope that this year, with a bit of drive and energy, we can bring the campaign to a conclusion with which we are all happy.
"Losing a loved one in the line of duty can never be rectified, whether in police uniform or in the military.
"It is incredibly important to recognise the sacrifice and the lives of those who serve. I am determined that we will do everything we can to resolve that matter in the near future."
The backbench debate in Westminster Hall was secured by Liberal Democrat MP and former police officer Wendy Chamberlain.
Ms Chamberlain, who served for 12 years with Lothian and Borders Police, told MPs: "We have long-standing awards for gallantry, sacrifice and service, for those who have given to our country in all sorts of different ways. It is right that such service deserves recognition, and the recipients and their families are rightly proud.
"But sadly, there are those who have equally served their country and have made sacrifices who are not being recognised as they should.
"No reward or recognition can replace the loss of a loved one, but if we can go someway to make them feel like that loss has been recognised, it is very important."
The Medals for Heroes campaign was officially launched by the Police Federation, the Police Superintendents' Association and the Prison Officers' Association last April.
The campaign is supported by Bryn Hughes, whose daughter PC Nicola Hughes and her Greater Manchester Police colleague PC Fiona Bone were murdered 10 years ago.