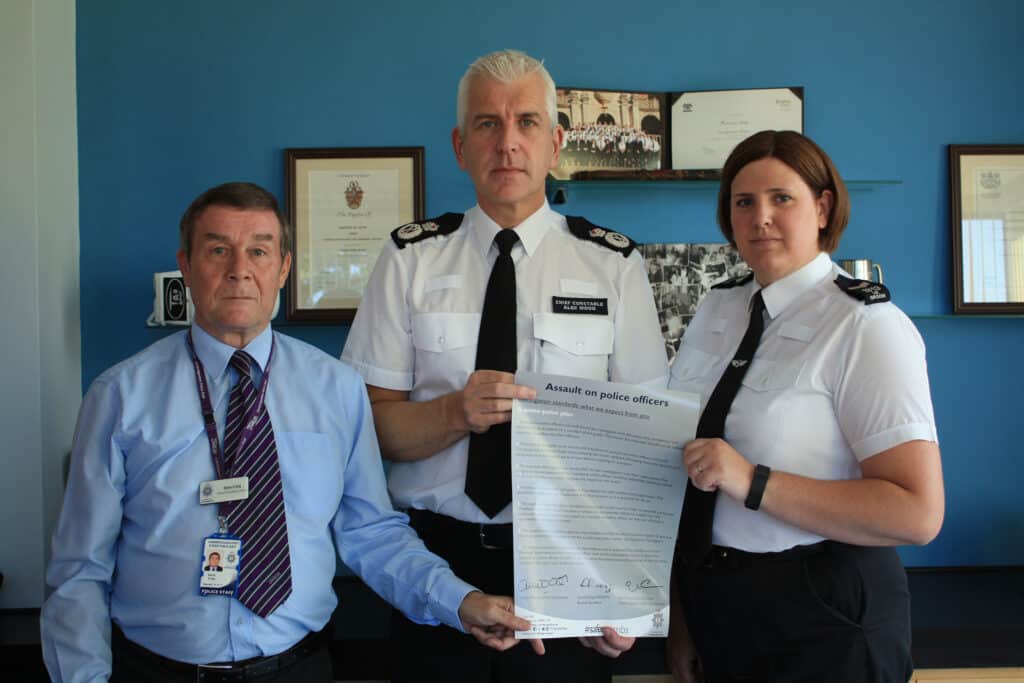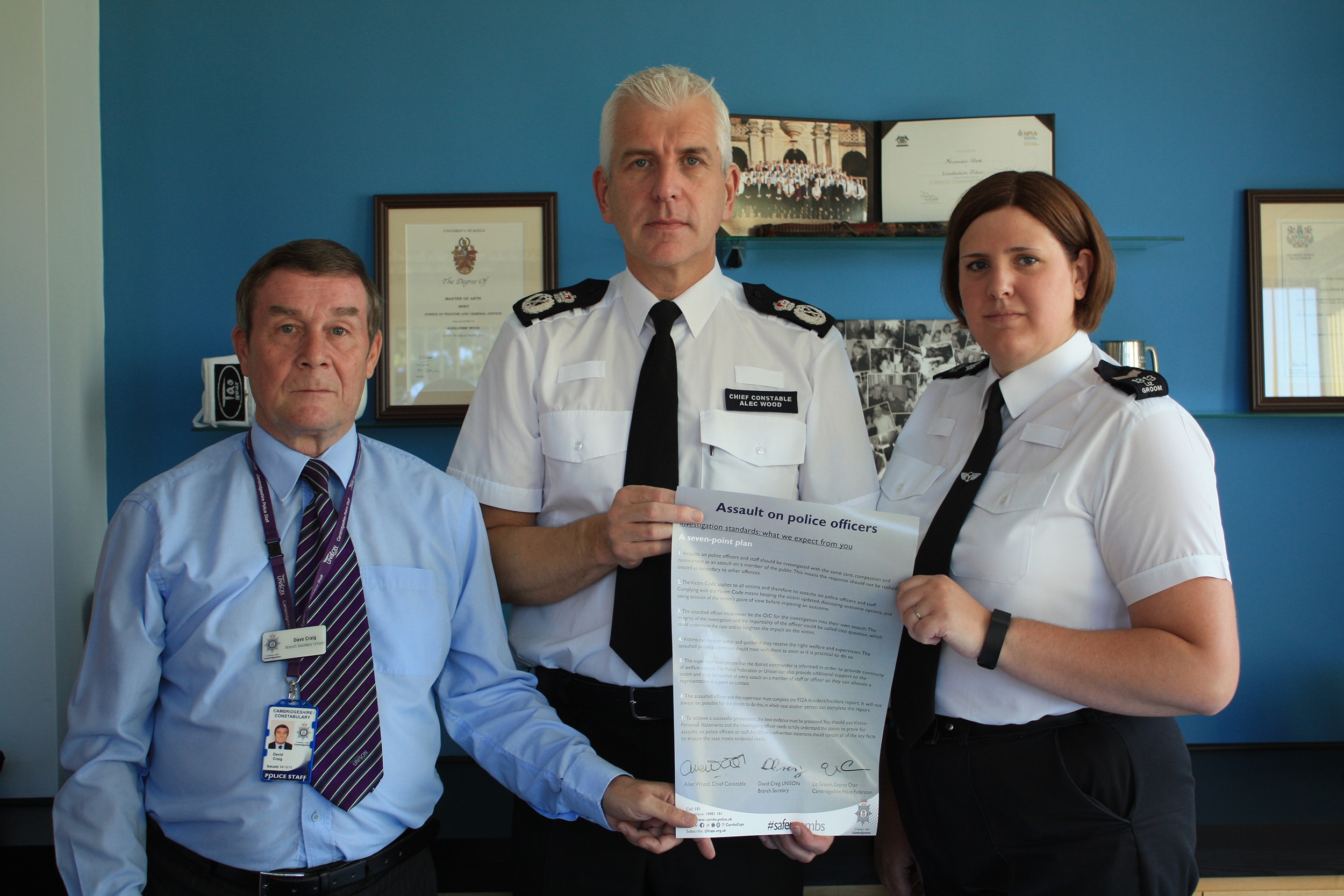 A SEVEN-POINT investigation plan has been created to ensure assaults on officers and staff are dealt with correctly and appropriately.
This joint force and federation initiative aims to ensure that all assaults on officers and staff are taken seriously and are followed up by both the force and the federation.
Sergeant Liz Groom said: "Policing can at times be a volatile environment and the simple steps, highlighted in the plan, will help ensure officers and staff are treated like any other victim after dealing with a violent situation.
"Historically, officers and staff, who have been assaulted, have often had to seek out what happened to the suspect themselves and have occasionally been offered no support or follow up.
"This plan should help prevent this and ensure there is a common, standard approach to dealing with such assaults."
Seven-point investigation plan
1. Assaults on police officers and staff should be investigated with the same care, compassion and commitment as an assault on a member of the public. This means the response should not be rushed or treated as secondary to other offences.
2. The Victim Code applies to all victims and therefore to assaults on police officers and staff. Complying with the Victim Code means keeping the victim updated, discussing outcome options, and taking account of the victim's point of view before imposing an outcome.
3. The assaulted officer must never be the OIC for the investigation into their own assault. The integrity of the investigation and the impartiality of the officer could be called into question, which could undermine the case and/or heighten the impact on the victim.
4. Victims can recover better and quicker if they receive the right welfare and supervision. The assaulted person's supervisor should meet with them as soon as it is practical to do so.
5. The supervisor must ensure that the district commander is informed in order to provide continuity of welfare support. The Police Federation or Unison can also provide additional support to the victim and must be notified of every assault on a member of staff or officer so they can allocate a representative as a point on contact.
6. The assaulted officer and the supervisor must complete the F52A Accident/Incident report. It will not always be possible for the victim to do this, in which case another person can complete the report.
7. To achieve a successful prosecution, the best evidence must be presented. You should use Victim Personal Statements and the investigating officer needs to fully understand the points to prove for assaults on police officers or staff. An officer's self-written statements should contain all of the key facts to ensure the case meets evidential needs.