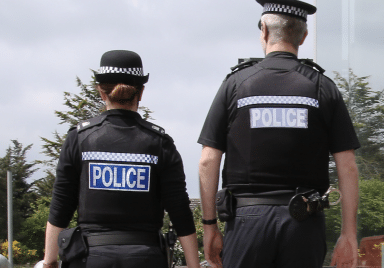 Cambridgeshire Police Federation has welcomed the latest announcements to free officers from red tape, while encouraging the Government to go further.
Policing Minister Chris Philp has promised to end the duplication in recording crime, ensuring that multiple offences for a single incident can in future be recorded under the principal offence.
He also pledged that police forces will no longer be required to deal with 'social media spats', freeing up officers to focus on 'investigating crime on the streets'.
A review by the National Police Chiefs' Council (NPCC) found that 443,000 officer hours are spent filling in forms and dealing with unnecessary administrative tasks, equivalent to attending 220,000 domestic abuse incidents or 270,000 burglaries.
Responding to this, Mr Philp said: "We are confident that we will reach our target to have the most police officers in history. With less unnecessary admin, we want them to be our most effective police officers in history too."
Chair of the NPCC, Gavin Stephenson, added: "Any move to free up our frontline to serve our communities is welcome."
Local Federation Chair Liz Groom said she hoped Cambridgeshire officers would see the positive impact of these promised changes in the coming weeks.
Liz said: "Our focus as a Police Federation is the welfare and wellbeing of our members. We know that colleagues would rather be on the streets making a difference for our communities, not stuck behind a desk doing unnecessary and repetitive admin.
"I welcome the announcements from the Home Office and thank Chief Constable Chris Rowley for the review he carried out on behalf of the NPCC. I hope this will be implemented as quickly as possible.
"We will continue to urge police leaders and the Government to go further when it comes to reducing the burden of red tape.
"They can start by agreeing to the Federation's call to amend the data protection legislation that currently results in colleagues spending at least four extra hours in redactions in many cases, before they are able to submit evidence to the Crown Prosecution Service for a charging decision."
The Home Office has said police will no longer have to record cases of messages on social media that might offend someone but are not threatening, as well as public disturbances which have been resolved.
However, not recording such cases will require sign off by a supervisor or sergeant.