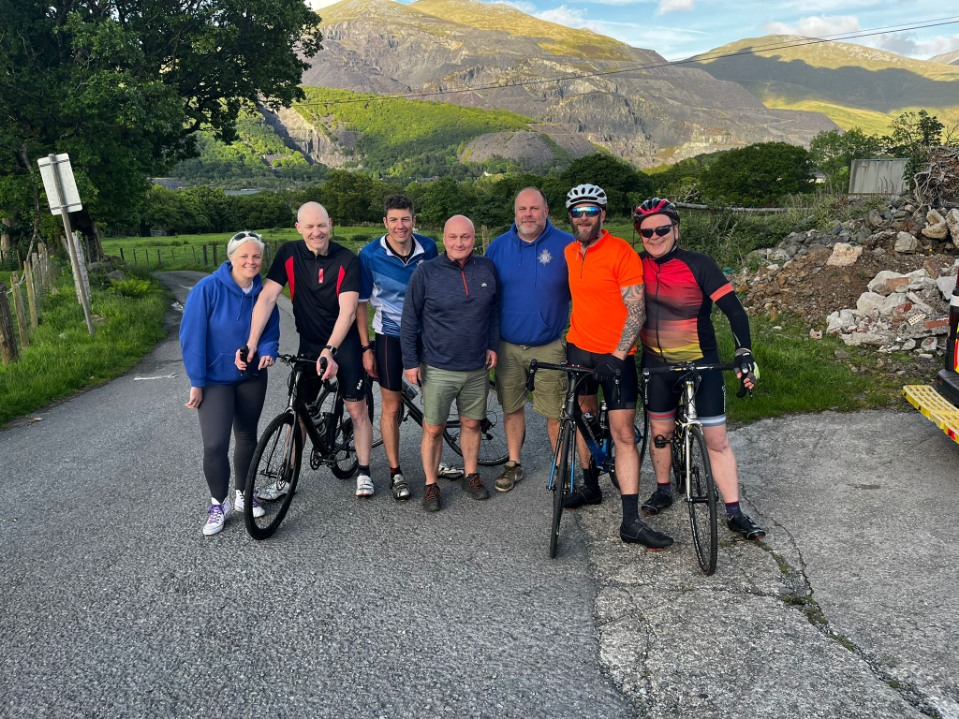 A fundraising Federation member says being greeted by high-fives from the Chief Constable of Cambridgeshire Police as he completed the first stint of his charity challenge was "amazing" as he reflects on completing the event in aid of a mental health organisation.
Cambridgeshire Inspector Paul Law and his colleague, Detective Sergeant Scott Lloyd, travelled – via a combination of bike and foot – from the lowest point in the UK, in Holme Fen, to one of the highest, the summit of Mount Snowdon.
Having completed the initial 226-mile bike ride, Paul says they were greeted by Chief Constable Nick Dean, who later joined them for their trek up Snowdon.
"I'm not going to lie, I love cycling but the 200-plus miles on my bike had definitely started to have an impact on my knees. So, to see the Chief Constable standing on the road, waiting for us, as we ended our stint on the saddle, was just amazing," says 44-year-old Paul.
"He is so busy, yet he took the time out to make an effort for us – now that's what a leader does."
Paul and Scott were joined by two others during the initial part of the three-day challenge, which will see them cycle from Holme Fen, which is a mile south of Yaxley and 23ft below sea level, to Llanberis, at the foot of Snowdon.
From there, they were joined by around 20 serving officers, including the Chief Constable, as they climbed the 3,560ft peak of the Welsh mountain.
The challenge, which raised money for Cambridgeshire, Peterborough and South Lincolnshire (CPSL) mental health charity, Mind, came four years after Paul was diagnosed with a complex form of Post-Traumatic Stress Disorder (PTSD).
"It was quite emotional on the way down from Snowdon, as I reflected on what I'd achieved when four years ago, I was contemplating suicide," added Paul, who said it was even more poignant as he was joined by his wife for the climb.
Paul's PTSD diagnosis followed years of witnessing trauma as a police officer in London, working for both the Metropolitan Police and British Transport Police.
He explained that he hopes the challenge, aptly named "The Highs and Lows", will also encourage others to get out and exercise, as he believes keeping active is one of the best forms of medicine for our mental health.
"The challenge really reflected real life – some parts were incredibly tough, and others, not as much," he explained, "On day two especially, there was a real emphasis on the climbs, in some cases, they went on for miles and miles. It was relentless and it was tough, but the motivational conversation between us, got us through."
The challenge was designed to encapsulate the five well-known steps to improving your mental health and wellbeing, which are: connecting with people, keeping active, learning new skills, giving to others, and paying attention to the present moment.
"We wanted to encourage others to open up and show people that it's OK, not to be OK," said Paul.
"It's important for my children to know what I'm doing and to feel comfortable talking about how they're feeling too. It's a big deal for me to show my kids that it's alright to worry and feel anxious at times.
"I'm doing this to inspire my children, too."
The money raised from the challenge will specifically contribute to the running of The Sanctuaries, which are run by CPSL Mind and based across Cambridge and Peterborough, providing a safe and warm place for those facing a mental health crisis.
"Without a doubt, I wouldn't be here today if I didn't have vital mental health support from charities and organisations," Paul added.
"I needed them, there and then. I know what it's like to be facing a mental health crisis. Having resources like The Sanctuaries available is so incredibly important – without them, more people will continue taking their own lives or suffering in silence."
 So far, the challenge has raised more than £2,500, with the grand total still rising.
"We're all so touched by how much we've raised," said Paul.
"This is a lot of money and will make a huge difference to the charity. I'm pleased that so many people have recognised just how great this cause is."
You can still donate to the challenge by visiting Paul and Scott's JustGiving page.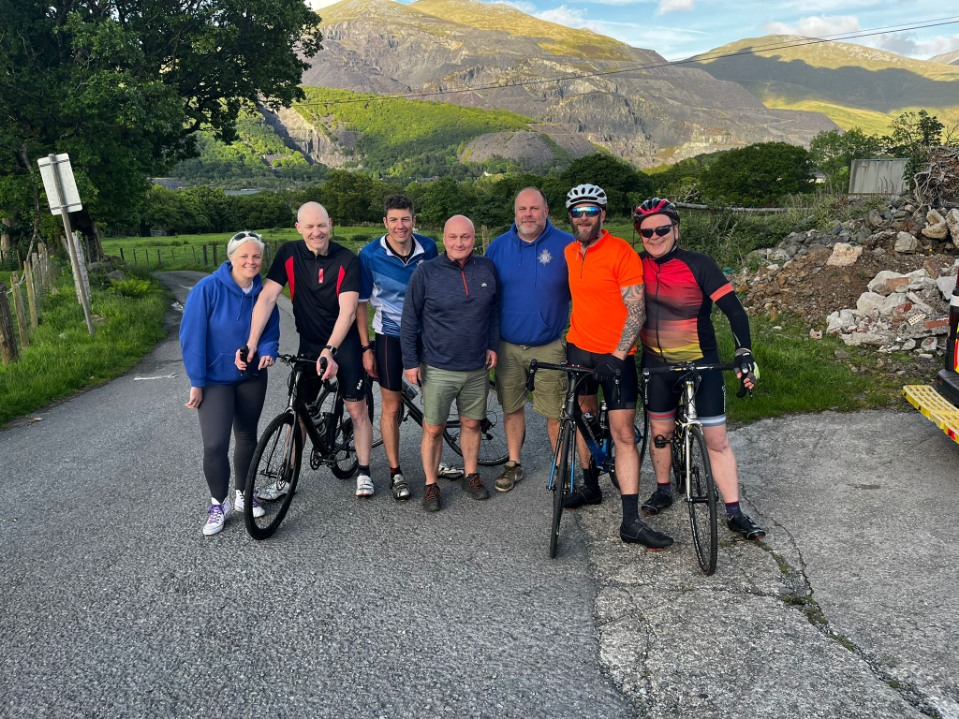 The Chief Constable (centre) with the fund-raising team.