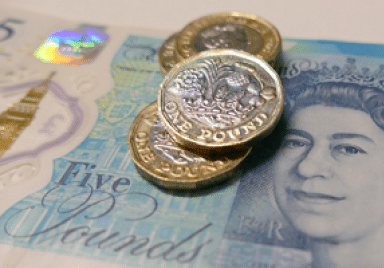 Cambridgeshire Police Federation chair Liz Groom has added her voice to the chorus of people demanding a minimum 17 per cent pay increase for officers.
Liz joined the Federation national chair Steve Hartshorn and Federation representatives across the country in calling for a substantial offer to reflect the decline in officers' pay since 2000.
Her comments came as new figures from Social Market Foundation (SMF), a non-partisan think tank, revealed that pay for UK police officers declined by 17 per cent in real terms between 2000 and 2022.
According to the report, policing is an outlier among emergency services workers; public sector workers, and indeed all workers.
It said that all these groups saw their pay rise in real terms over this period – by a total of one per cent, fourteen per cent, and five per cent respectively. The research showed MPs' salaries saw a four per cent rise in total over the period.
Liz said: "We've known for a number of years that austerity and Government cuts have hammered our hard-working members in the pocket – and this report lays it all out in black and white.
"It's an absolute disgrace that brave police officers are potentially putting their lives on the line every single day while the Government chooses to impose, in effect, a 17 per cent pay cut on them – all while MPs are getting a pay rise over and above the cost of living.
"It makes me so angry, and I'm sure the public will feel the same, that the officers we rely on to serve and protect our communities are treated in this way.
"It's got to the point now where many police officers can't afford to pay for their everyday essentials and that can't be right.
"It has to change, which is why we're calling for a minimum of 17 per cent increase for officers which, let's not forget, will only take them to real-term pay levels they had at the turn of the millennium."
The SMF report said officers' decline in pay was likely to be linked to the restrictions on police officers' right to strike compared to all other workers, including other emergency service personnel.
It also found that police constable starting salaries have lagged behind earnings as a whole across the economy by a considerable amount.
SMF has calculated that if these real-terms trends continued over the next five years, police pay would see a further real-terms decline of four per cent by 2027 compared to private and public sector worker pay, which is expected to rise over the same period.
A key factor in police pay discussions is the P-factor which SMF has suggested should be offered in addition to its findings.
The P-factor is an element of police pay that reflects the unique responsibilities police officers experience relative to other comparable roles.
This includes their risk of exposure to physical and psychological harm, alongside the restrictions that are placed upon their private lives.
The P-factor payment does not feature in SMF's report, highlighting that the actual figure of degradation of police pay is even greater.
The national Federation chair labelled the research a "wake-up call for policy-makers".
Steve said: "Police officers put their lives on the line every day to serve and protect their communities.
"That's why today our National Council has taken the decision to call for a minimum 17 per cent increase in pay for our officers.
"The Government can no longer sit by and ignore our members' basic needs and must recognise the impact of this independent research.
"In the context of ongoing inflation, indications of a police retention crisis, and reports of officers being forced to turn to food banks, the issue of police pay must be addressed now after more than a decade of being ignored.
"Police officers deserve to be treated with respect and dignity, and that begins with better pay.
"Pay that not only reflects the cost-of-living crisis that many of us face but puts right the 17 per cent decline since 2000 and compensates officers for the dangers they're exposed to as part of the job.
"They must be compensated fairly for doing a job that's so important and unique that they do not have access to industrial rights."