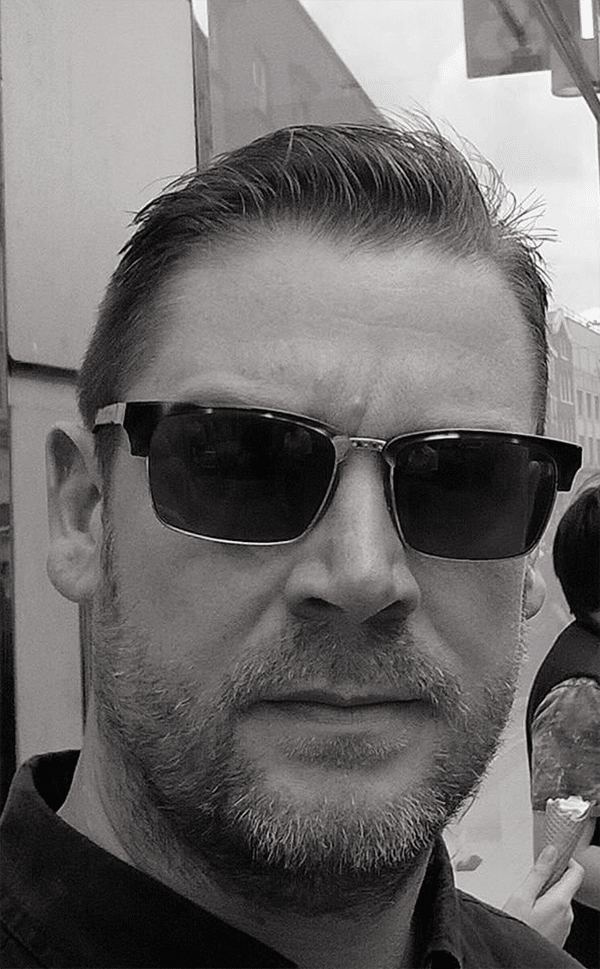 Stu Taylor was inspired to become a police officer by his grandad, who served before, during and after the Second World War.
Stu's current role is in Intelligence and Specialist Crime Department (ISCD) at Force Headquarters, having worked uniform, CID and child protection since joining in 2004.
But it was hearing his grandad talk about his career that drove him to becoming a police officer in the first place.
"As a child I'd spend a lot of time with him and my Nan at weekends, listening to stories from when he served," he said.
"This inspired me into wanting to become a police officer.
"After recently doing my family tree, I discovered my great grandfather was also a police officer, as well as having a great uncle who was a police officer. Unfortunately, he died young in service in Yorkshire.
"My eldest daughter is currently a Special sergeant serving in Southern, so you could say policing is a family vocation."
Stu became a Federation workplace representative five years after a mixed experience of the Police Federation, and was re-elected last year.
"I've been represented by some really good and some not so good reps in the past," he explained. "I wanted to provide the same level of support I received from the good reps, as well as making sure the officers I represent don't experience some of the bad things I did when I was poorly represented.
"I'm a genuine and sincere, and have a passion to help my colleagues.
"I enjoy helping resolve issues and giving the person I help that little bit of faith that we're here for them."
Stu said he gets frustrated by comments from colleagues that the Federation is a "toothless tiger and doesn't do anything", but said it's satisfying when he gets a result on behalf of a colleague.
"What I find rewarding is when you speak to an officer and help resolve an issue for them and they can't thank you enough, or you can see by their facial expression, emotionally how much it means to them," he explained.
Stu says he's proud to be the branch's detective lead: "It's the most demanding and challenging area of policing at the moment, and those members deserve my ear and support with any issues they face."
He said one of the challenges facing the branch at the moment was the number of colleagues looking for support which could lead to a need for more full-time reps.
"A challenge facing policing is that long-service officers are a thing of the past and with having officers with little to no experience, there's a potential impact on the service," he explained.
"My advice for new officers is to listen to all the advice and support provided to you when you join by training and the guest speakers.
"Don't just make a decision on something just based upon what somebody else thinks or suggests you should do. If you're unsure ask or seek help. And if in doubt call a rep."