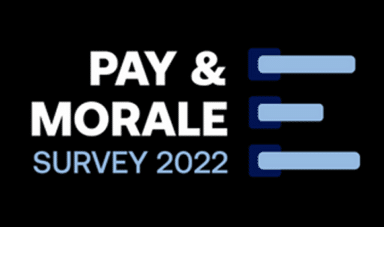 The vast majority of Cambridgeshire Police Federation members believe morale in the Force h8as decreased significantly, according to a report published today.
The Police Federation's 2022 pay and morale survey once again makes for depressing reading with 92 per cent of respondents saying morale among Cambridgeshire officers was currently either low or very low.
More than half (57 per cent) said their own morale was currently low or very low while 84 per cent indicated they had experienced feelings of stress, low mood, anxiety, or other difficulties with their health and wellbeing over the last 12 months.
Most respondents (93 per cent) said they did not feel respected by the Government, while 73 per cent said that they did not feel valued within the police and 69 per cent said they would not recommend policing as a career.
The survey revealed pay and remuneration remained the major factor driving dissatisfaction among officers with 84 per cent of respondents saying they were dissatisfied or very dissatisfied with their overall remuneration including basic pay and allowances.
Almost all (99 per cent) reported that their cost of living had increased in the last month, with an increase in the price of their food shop being the most cited reason and 83 per cent felt that they were worse off financially than they were five years ago.
Nearly one in five members (19 per cent) said they never or almost never had enough money to cover all their essentials.
A total of 855 (52 per cent – double the national average) of Cambridgeshire branch members took part in the online survey, the findings of which are used by the Police Federation to press for better pay and conditions for its police officers.
Branch chair Liz Groom said: "Firstly, I'd like to thank everyone who took the time to complete the survey. I think the high completion rate shows we have a really engaged membership locally who feel passionately about having their say and shows the strength of feeling currently in Policing"
"It is incredibly important because the data gleaned from the survey is then presented to chief constables, ministers and other stakeholders as part of our case for improved conditions and so the more members who take part, the more powerful our voice.
"Moving on to the survey itself, the results will come as no surprise to anyone involved in policing but are nevertheless the cause of huge concern.
"We have never known morale with the Force sink so low and this is bound to have an impact on the service Cambridge Police delivers to members of the public across the county. "All officers want is to be properly paid for the risks they face and the hard work they do every day and also provide the service the public deserve"
"The reasons behind the low morale are not complicated and, as usual, boil down to pay and conditions and apparent lack of respect shown to police officers by the Government.
"Our members feel they have been taken for granted for far too long – under-paid, under-resourced, under-staffed and under more pressure than ever before with delays and issues in other areas of the public sector. Its time our force are properly funded by the government "
"Our members should also be awarded the South East Allowance due to the cost of living in the County and also to enable the force to retain our officers and not lose them to forces paying it who we work alongside.
"There is no magic wand to solve this crisis in policing but urgent action is required to stop the rot so our members can get on with their jobs safe in the knowledge they will be fairly rewarded, properly recognised for the work they do and treated with the respect they deserve."