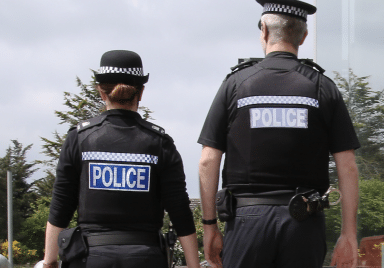 Cambridgeshire Police Federation said it would support plans to modernise policing but warned a massive overhaul of the service would need proper funding.
Branch chair Liz Groom was speaking after Labour leader Sir Keir Starmer outlined his party's proposals for major reform.
Sir Keir promised to "reverse the collapse in the proportion of crime solved"and halve levels of violence against women and girls within a decade if he wins power at the next general election.
He also pledged to halve serious violent crime and raise confidence in the police and criminal justice system after Baroness Casey's report on the Metropolitan Police.
In a speech at Port Vale FC in Stoke-on-Trent, Sir Keir said policing "must change" but warned: "It's going to be a long, hard road."
He said the importance of "visible neighbourhood police" was "crystal clear" and repeated a pledge to recruit 13,000 extra officers and "get more police on the beat".
Labour would also prioritise "fighting the virus that is anti-social behaviour: fly-tipping, off-road biking in rural areas, drugs", he said.
Responding to the speech, Liz said: "We would obviously welcome any proposals that enable us to improve the service that we deliver and some of the points raised are very important.
"But the police service has suffered many years of cutbacks to funding and resourcing and there are bound to be serious cost implications to these latest plans and that needs to be acknowledged.
"We all want more neighbourhood police officers on the beat and more resources to tackle crime and antisocial behaviour but these things have to be properly funded and that is often the sticking point."
Shadow home secretary Yvette Cooper previously stated the extra money would come from savings made by more efficient procurement and cutting down on waste.